Have banners for grand opening ever caught your attention? In all likelihood they did and you must have taken notice of the businesses that made use of such a promotional method. Well, this is how banners grab people's attention. Here's more on the topic.
Succinct Messages
Banners contain to-the-point messages. Often, a banner will contain one or a few words only. Rarely will you see a small sentence on a banner? But whatever message you wish to advertise via a banner, it will be boiled down to the focus point at the time. Banners for grand opening is one such example.
Banners grab people's attention precisely due to the succinct messages they convey. One or a few words are sufficient to tell your prospects about your unique offers, USP, promotions, holiday sales, etc. You can use banners to list out the adjectives that define your business. The words, presented on a banner in big letters, are likely to divert people's eyes to the message.
Effective
Banners do the job of conveying messages nicely. You will achieve what you want to convey to your customers or prospects by the messages on the banners.
Banner messages are simple. They serve the purpose as per the message. If its grand opening, people will know what exactly it means. The same applies if it's a sales offer or a promotion. Other forms of clever advertising or witty messages may be lost on your audience. But there is seldom the chance to over complicate the banner message without real intention behind it.
The effective messages of the banners are adequate to grab people's attention. People appreciate direct messages instead of deciphering creative wordplays or jargon.
Colorful
Banners are colorful and the colors always draw people's attention. The banner can be of a bright shade with the message written on it with white letters. The banners may be white and the words in bright hues. Bold shades will always attract people to the message.
Human eyes are always drawn to bright shades. When you walk by stalls or shops, you will instinctively notice bright banners or signs. You will rarely find a banner that is bland in design or plain to the point of boring.
The colors on the banners are used effectively. There is no random color selection when it comes to banner designs. Yellow on red, white on green, or black on white with an additional patch of blue background are some examples of how color schemes are chosen to make banner messages eye-catching. The background can even contain multiple hues with simple white letters on it. These types of color schemes help people notice banners right away.
Attractive
Banners contain simple yet attractive designs to create an impact in the first instance. Colorful background in the hues representing your brand can add a nice touch to your storefront or exhibition booth.
You can use two different shades of letters against a white background to make the banners more striking. The font of the letters also adds to the banner designs. These subtle yet effective elements make banners really attractive and draw peoples' attention.
Simple Designs
Oftentimes; simple designs create the most impact. Cumbersome designs draw people's attention but not for the right reasons. They might associate the same type of clumsiness with your brand and may not want to become your customers. Simple is best when it comes to banners. So, you will always find banners with clean designs and without chaos. For this reason, banners tend to grab eyeballs.
Simplicity attracts people when it comes to advertising. They just need to know what you are promoting; rest they can check out for themselves by visiting your store or booth.
Right Placement
Banners are placed where the maximum number of people can spot them. They are placed under the right artificial light for the right impact. Even the effect of natural light is considered when businesses put up banners. These factors help people notice the banners.
The banners will never cover the storefront or the booth in a way to obscure what's inside or to make it look out-of-place. These details help people notice the banners and the messages on them.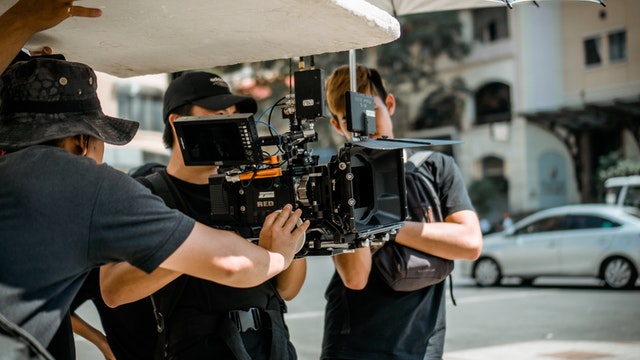 If you incorporate explanatory or promotional videos as a part of your marketing strategy, that can pay dividends. According to a report, 52% of marketing professionals name video as the type of content with the best return on investment (ROI).
Video has become the most commonly used format in content marketing, overtaking blogs, and infographics. Another report states that 59% of respondents agree that if both text and video are available on the same topic, they are more likely to choose video.
For a business located in or around Miami, there is a need to hire a Video Production Company Miami to take care of video production. Here is why:
To create high-quality videos
There is more to video production than what may be apparent. You may say that anyone can create videos. Well, you are right. It is easier than ever for people to produce videos with access to smartphones with high pixel cameras and the availability of editing software/platforms.
However, there are certain technicalities that only a video production company can manage with their high-end cameras, lighting and sound equipment, and editing consuls.
For example, if you create a video on your own for your company using a smartphone, you may be able to manage the camera shake but video taken at night may appear darker.
If you need to project the video on a large screen, you may find that the video gets pixelated. There may be unwanted noise as well. For all these reasons and more, a professional set-up is required to create high-quality videos.
To tell engaging stories
Most professionals in the video production industry take a lot of pride in being storytellers. The craft of storytelling can make all the difference. How well a story is being told may determine whether your audience will be interested in your product or services. This is why a video production company in Miami should be able to engage the audience.
When crisp imagery is expertly juxtaposed with relevant interview bytes and combined with a skillful voiceover and music, the outcome can create a positive impact on your audience. However, being on camera is an awkward feeling for most people. Here the role of the director of the video production unit is vital.
A good director will try to create a comfortable and efficient set environment, where interviewees would be naturally inclined to feel conversational and will give their best. The only experienced staff of a video production company are trained to handle the nitty gritties of production and post-production.
To create original content
Doing what others are doing will only generate so much profit. With your corporate video, you can focus on originality.
Staying up to date with the latest trends in the video production industry is a job on its own. The research, workshops, and studying that is required to gain the know-how about new and improved technologies help a video production company to create original content that will highlight your company's capabilities. Say, for example, animation can be used to explain complex engineering processes like the work of a tunnel boring machine or the construction process of a bridge instead of just videography.
With original video content, you will be equipped with a potent and professional marketing tool. It can help you stand out from your competition.
To ensure effective allocation of the budget
A good video production company will have the expertise and skill of effective budget allocation. This means they will be able to produce content that is best suited to your company, all within the agreed-upon budget.
The experience of a video production company allows them to allocate the correct amount on every aspect of the production process without making any unreasonable expenditure. Say, for example, if the production entails location shooting, the video production company will do a location recce and figure out how many days of shooting will be required and what equipment they will need.
Conclusion
The online world is very impatient and tends not to wait even for a second to read a long post. An eye-catching video can engage viewers instantly and can become viral and thus reach a wider audience.
Is there anything more you want to know about a video production company in Miami?
High brand visibility is essential for online business success in China, and search engine marketing is one of the quickest ways you can achieve it. The top search engines in China are Baidu, 360, and Sogou, followed by Shenma and Haosu. Of these, Baidu has the dominant share of the market. So much so that if your business doesn't appear on Baidu, you might as well as not exist for the majority of Chinese consumers who use it every day.
However, with carefully crafted advertisements, attractive imagery, and well-research keywords, you could make it into the first five pages of the search engine results of Baidu and the other platforms. That would bring your products and services directly to millions of Chinese consumers.
Here's why search engine marketing in China (adstochina.westwin.com/search-engine-marketing-in-China) is enough to ensure success in your online business:
It will bring your brand before millions of potential customers
There are over 800 million internet users in China, and a majority of these are online every day. By launching your advertising campaigns on the different search engines, you will be able to get your products and services out before an extensive swath of the population. They may not all be necessarily interested in your brand, but, by researching your target audience, and gearing your advertising campaigns towards them, you could see positive results.
It will help you to research the local market for your business niche
You will be able to research local and foreign businesses that offer similar products and services and take pointers from what they are doing right in their advertising. You can get an idea of what Chinese consumers want in your business niche and come up with an effective business strategy to deliver it to them as seamlessly as possible. You can also re-adapt and improve your advertising campaigns to make them more eye-catching and impact inducing, and, thus, get better public attention and engagement.
It will create a brand familiarity that could translate to more conversions
Through search engine marketing in China, you can ensure that your brand remains in the public eye, and that is key to bringing in new business. People will see your advertisements every time they use the search engines. And, if you make those appealing enough, they may click on them to visit your website and check out your products and services. That could result in new sales if they find them useful and appealing, and you could even build up a loyal customer following.
You will have to work hard, though, to keep your advertising content first-rate and fresh, and to maintain a balance in your publicity blitz to prevent over-exposure fatigue. You don't want people to start ignoring or overlooking your advertisements.
It will allow you to take advantage of cultural and social trends for your brand marketing
Recent cultural and social trends influence what people search for online. By keeping tabs on what is currently popular and selecting keywords, phrases, and themes that go with that, you will stand a better chance of showing up in search results and catching people's attention. However, you will have to find a way to make the trend relevant to your brand, and, again, you will have to be careful that you don't overdo it. The public will appreciate wit, humor, and creativity, but only if you pair it with some logical sense.
It will help to set you up as an authority in your field
People will be more inclined to trust you and buy your products and services if you position yourself as a leader in your field. To do this, you can create informative blogs, articles, videos, and social media posts, and disseminate these widely through search engine marketing in China. You want your brand name to come up every time someone searches for something in your business niche.
As you see, search engine marketing can be useful in getting the word out about your products and services. Just make sure that you remain compliant with all the business rules and regulations set by the Chinese government. And, also, make regular and sustained efforts at brand promotion to stay relevant and ahead of your competition.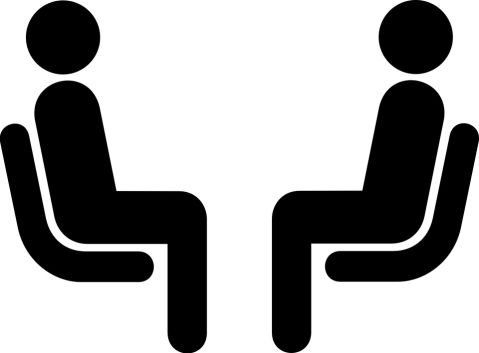 When you are interviewing for a marketing position, it is best if you prepare in advance for the variety of questions you are likely to encounter. The most commonly asked questions deal with your knowledge about the marketing industry in general and in specific about the company you hope to work with. Prospective employers will want to know how much you have bothered to research their products and services.
Even if you are seeking an entry-level job, you should do your research. It is far better to be over-informed than clueless. Since you want to work with them and immerse yourself in the marketing of their products and services, you had better find out everything you can about their business.
It is generally easy to find information online, so find it and take notes. Don't take interviews lightly. People are offering you their valuable time when they interview you, so always try to do better on your end. If you don't get the job, it shouldn't be on account of a lack of preparation on your part.
Here are three essential interview questions for a marketing position:
1. Why are you interested in this specific marketing job?
Generally, interviewers don't want to hear the answer that mountaineers give for climbing a mountain – because it is there. No, they don't want you to tell them that you applied because the job was on the job board and your dire financial straits compelled you to apply. Even if that is the case, the interview isn't the place for such unvarnished honesty. They have limited time, and they only want answers related to their interview questions for marketing position. They want to hear professional-sounding and convincing reasons for your interest in the job.
For instance, you applied because your skills match the ones they require, and you think you have what it takes to handle the position. If you give this answer, explain it with verifiable examples of any similar work you undertook, and try not to sound like a corporate robot. Don't tell them you are passionate about marketing. That is what they probably hear from everyone, and if they hire you, it will be for your originality, not your clichés.
2. If we hire you, what can we expect from you in the first few weeks?
Interviewers ask this question to discover how much you have researched the position you are applying for and the company you want to work with. If you have done your research, you will know the type of work that you must do in that position, and you will also have an idea about how that applies to market the company's products and services. Having a basic idea of your job responsibilities is very important. It tells the interviewer that you know how to prepare in advance and that you are earnest about wanting to work with them.
Give them a gist of what you know and then take the opportunity to ask for more information about the work and the company. Normally, they ought to be glad to tell you since you have shown yourself to be sincerely interested.
3. What different marketing concepts do you think we should use for our products and services?
This is another question to gauge your awareness of what exactly the company does and how it markets its products and services. Take the time to read the content on the company's website. Do they talk about their current marketing efforts on their blog? How do they use their social media? How many marketing platforms do they use? What kind of marketing campaign have they run in the past or are currently running? What appears to be their target audience? What kind of public response are they getting? How do they interact with their clients or customers?
Look at their competitors, see what they are doing in their marketing, and make comparisons. Think about what you would do differently if you were handling the company's marketing efforts. Why would that be necessarily better than what they are doing at present? You need to be able to explain this succinctly. Try to explain in a helpful tone, not in a critical tone. They are hiring marketing professionals to assist them in doing better, not for listing their mistakes and giving them superior treatment.
Keep in mind that you are marketing yourself every time you go for an interview. Pull that off well, and the rest will be a breeze.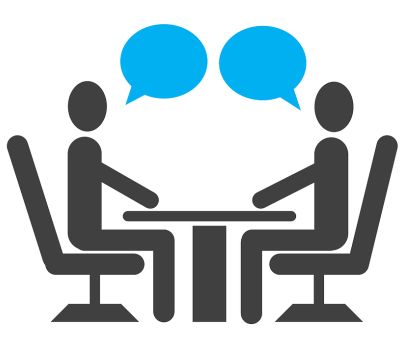 In order to find the right marketing professionals for your company, it is important to ask them the right questions during the interviews.
Here is the ultimate guide to marketing job interview questions for your benefit.
The marketing job interview questions must range from anything about the candidates' career (past and current status), their interest in the field, skill levels required for the job, and their future plans.
Question 1 – Why did you decide to pursue a career in marketing?
Answer – Assess if in response to this question, the candidates tell you about their passion for marketing. Do they mention special skills that make them an excellent marketing professional?
Question 2 – Can you tell us about three successful campaigns you have run in the past?
Answer – Do the candidates talk about the campaigns using specifics? They should clearly mention numbers and use data to support their claims.
For instance, the ideal candidate will tell you about the increase in sales by mentioning a percentage figure. They won't hold back on mentioning the metrics that can showcase to you their talent and success supported by actual numbers.
Question 3 – Can you talk about a campaign you managed that wasn't successful?
Answer – Through this question, you can assess if the candidates can handle setbacks and if they can learn from their failures.
See if the candidates hesitate or not to mention what worked and what didn't in a campaign they executed. The ideal talent will know that not every marketing campaign can be a success. So, see if they choose one example and elaborate on the reasons for its failure.
Question 4 – Did you ever need to handle a campaign on a strict budget?
Answer – It is likely that the candidates would have handled one or many marketing campaigns in their career with budget restrictions. Check to see if they talk about how they handled it and how they decided to allocate budgets for each task of the campaign. Do they mention about the challenges of a particular campaign and the way they overcame them?
Question 5 – Can you talk about any challenges that you have faced when managing teams?
Answer – Through this question you can check if the candidates respond honestly about any conflicts they had to manage while supervising a team and how they handled the situation.
Question 6 – What are your favorite marketing blogs and/or books?
Answer – Through this question, you can know if a candidate keeps abreast with industry news and how. So, ask them about one or two blogs/books that they read regularly and why they like them.
Ask follow-up questions to ensure that a candidate has mentioned only those blogs that they actually follow and the book/s they have actually read.
Question 7 – How do you keep up-to-date with current software/technology to do a better job?
Answer – With this question, you can know if a candidate is proactive with their own training and career growth.
The ideal response should contain specific examples. See if the candidates talk about the time they registered for online courses related to marketing software and successfully completed their training. Do they mention about the resources they utilize to keep pace with the dynamic and competitive field of marketing?
Question 8 – How do you create strategies for digital marketing initiatives of a campaign?
Answer – The ideal response must contain an example or two to illustrate how they create strategies for content marketing, SEO activities, and other online marketing tasks.
Question 9 – Why do you want to work for our company?
Answer – Check if the candidates answer this question by stating how their skills and talents can contribute towards marketing your services or products. Do they mention the things they admire about the company such as its steady growth, successful products, or culture?
Question 10 – What is your favorite thing about your current marketing role?
Answer – There is no ideal response here. The candidates might mention that they love coming up with solutions to marketing challenges and make the campaigns successful. You need to see if their response makes sense to you as the interviewer.
There are many factors to reflect upon when considering small business advertising and marketing strategies. We can't all be advertising geniuses and entrepreneurs. Fortunately, developing a basic understanding of the underlying and governing principles of advertising and marketing is simple enough; in doing so, it is likely that you will discover that you are much more familiar with some of the mechanics of marketing and advertising than you even thought. Let's begin by examining the two major forms of marketing strategy: direct marketing and indirect marketing.
What is Direct Marketing?
In essence, direct marketing is an advertising strategy that aims to target a specific audience or consumer profile and succeed in stimulating that group to engage and respond directly to the product or service being marketed. Direct marketing also aims to measure the response to any directly marketed materials. Traditionally, direct marketing strategies and campaigns have included telemarketing, flyer distribution, coupon printing, and direct mailing. Today, we see many direct marketing campaigns that use the internet and mobile technology to engage with consumers online; examples of this include: direct text messaging marketing, email "mail-out" distribution, and targeted online advertising.
What is Indirect Marketing?
Indirect marketing differs from direct marketing as it typically involves a third-party distributor or seller. This is how the majority of us purchase most of our consumer goods. Typically, indirect marketing does not aim to achieve the highly specific consumer audience as direct marketing does. A good example of indirect marketing advertising is that of the traditional storefront window display where a specific product may be displayed prominently within in a retailer's commercial space. The retailer's commercial space is what separates the product being sold from the consumer; therefore it is considered to be indirect.
Pros and Cons of Direct Marketing and Indirect Marketing Strategies
Traditionally, indirect marketing has largely dominated the mass strategy marketing system. It enables businesses to cast a wide net and aims to attract a large and diverse consumer audience. Additionally, indirect marketing through a third party enables some businesses access to amenities that they do not have themselves for example, retail space. However, indirect marketing does negatively affect the marketed product's profit margin, whereas direct marketing is effective at cutting out the "middle man" or third party, resulting in larger returns.
Additionally, direct marketing succeeds by appealing to a specific consumer audience or target market that has demonstrated a higher probability of responding favourably to the marketed product or service. However, direct marketing strategies, especially those targeted online, continue to be controversial as rights to consumer privacy are called into question. The measure of quantitative success enjoyed by direct marketing strategies continues to motivate growth and implementation of such practices.
Which Marketing Strategy is Best for My Business? Direct Marketing or Indirect?
The answer is not as clear cut as direct marketing or indirect marketing, nor is a matter of which advertising technique is right, rather, we are talking about utilizing a variety of methods and approaches at our disposal in order to maximize our advertising and marketing dollars. Therefore, the reason why we consider it to be a marketing strategy is because there are many factors involved. Additionally, depending on the kind of business and its relative size and capital, some forms of marketing may be more feasible and appealing than others.
2013 is over and with it should go many of the standbys of the direct marketing company. The fake free magazines, the advertising postcards and impersonal cold calling tactics, that once were used everywhere, it seems experts agree should go by the wayside. When looking at the direct marketing trends in 2014, one thing that seems to be agreed on is that companies need to narrow their focus and target groups more effectively. Whether that is to focus on retaining current customers and regaining lost ones, or creating a more personal advertising campaign and target new customers that can afford the products being sold.
Lois Geller makes a crucial point in her article when she argues that, "direct mail has always worked best when it's personal and targeted to the right person…" Everyday, people are loaded up with advertisements and sales offers that don't interest them. They will sift through them for the few that they may use and discard the rest. While it is impossible to personalize advertisements, by only sending mail to those who would be interested in the product being sold, it saves the company time and money and the receiver from advertising burnout. A direct marketing company is in the business of making money for themselves and their clients and this is one way that might save advertising costs while increasing revenue.
Another area that both articles above discuss is online presence. Geller talks briefly about the online advertising as an alternative to traditional television marketing but doesn't go into much detail other than stating that "Online is great…but we know there's a lot of business that online can't get but direct mail can." This statement does tie into what Russell Parsons discusses in his points on the potential for Internet use standardization across the European Union. Specifically, the General Data Protection Regulation's stance on consent "and a consumer's 'right to be forgotten'". While it is not yet law, this bill could have a large impact on any direct marketing company that specializes in online advertisement. Many companies, including Facebook and other social media sites, generate profit through advertising revenue, they are able to garner this revenue because they are able to have advertising that is personally relevant to the user that views it. They are able to do that because of software that tracks the type of music, movies, and activities that the user likes and generates a profile for them. While Facebook may not be affected by any regulations, as its users must agree to a legally binding contract in order to use the site—what Parson's calls "explicit consent"–, this may impact other sites that use banner advertising or a person's search history in order to target ads to them. Like radio advertising and television commercials, with the changes that digitalization have brought—and the new legislation, as well—even Internet advertising will have to change in one form or another.
The other trends that Geller discusses are targeting "older people" and men. Geller argues that older people not only have more money to spend then younger ones but also are the audience that are more likely to respond to direct mail rather than online advertising. Men, too, she believes are prime candidates for direct mail and are something she expects to be "trending any day". While both these trends may prove to be on the ball, they are examples of what both articles discuss in terms of audience targeting. Direct marketing companies have known for years that certain demographics are more likely to respond in certain ways than others. Rural residents tend to be more conservative than urban and younger people tend to be more progressive towards technology than older generations are. Like any advice or trends it is usually best to take it with a grain of salt.
2014, it seems, will be a year of challenges. Whether it is diminishing returns on traditional mass direct mail strategies and cold calls, or potential legislation restricting Internet use and advertising, a successful direct marketing company will have to adapt with the times. Whether this is rebranding themselves or changing strategies to employ a more focused marketing campaign or creating a more personal approach that targets those people that are specifically interested in those products, thee will be many opportunities to be creative.