Five Reasons to Use WeChat Marketing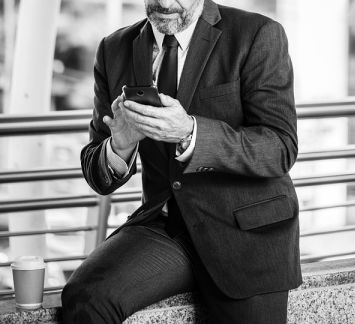 WeChat is one of the largest social networks in the world. It is the most popular messaging app in China with more than 1 billion monthly active users, just behind Facebook, Whatsapp, and Messenger.
If you are from outside of China, you may not even hear of WeChat, but it is a lifeline of Chinese people. From texting to voice calling and video calling, shopping to ordering food, and sharing pictures to booking a taxi, you can do everything on WeChat. Not only it is the most popular app in China but also an ideal platform for advertising in China. Why we are saying so is because it ticks all the boxes for marketing.
Have a look at the five reasons to use WeChat marketing:     
1. Massive exposure
WeChat is the largest social network in China. It is similar to what Facebook and Whatsapp are to the world. Chinese people love WeChat. And for businesses, there is huge potential to tap. WeChat Moments is similar to Facebook Newsfeed. You can display ads on WeChat Moments and promote your product. 750 million users open WeChat Moments daily. This reason alone is sufficient to convince businesses on why to use WeChat marketing. No business would want to miss such a huge potential of customers.
2. Interactive communication
WeChat offers easy ways for marketers to reach the target audience. Once you have created an official service account on the WeChat, you can send direct messages to users. You can post content on your official WeChat account. As WeChat started as a platform for personal communication, there are high chances that users will pay attention to your promotional ads and messages. You can display interactive banner ads and video ads on users' WeChat Moments. This interactive way of communication help you get a significant follower for your WeChat official account which helps you increase awareness of your brand and build a loyal fan base and strong brand reputation.
3. Increase sales
WeChat is a powerful launchpad for increasing sales and driving more traffic to your website or brand. You can pay the influencers or KOL's (Key Opinion Leaders) to promote and endorse your product on their account. Influencers have a huge fan following on WeChat. Millions of WeChat users follow their account and their opinion matters a lot. You can immediately increase your sales and build a huge fan following for your brand. Once you have a significant fan following on WeChat, this will increase the chances of sales and build a strong brand reputation in the market.
4. Cost-effective advertising
WeChat marketing is one of the most cost-effective ways to advertise online. WeChat has 79% penetration in China. No other online medium has such a vast reach. It is a powerful launchpad that helps you reach millions of users from all over China with a reasonable investment. You can choose your target audience based on demographics such as age, sex, interests, and location. More importantly, unlike the West, companies marketing themselves is not deemed to be a nuisance or intrusive in China. They are highly valued on social networks in China.   
5. Easy analysis and reporting
Data analysis and reporting play an important in the success of a marketing campaign. How effective is your market campaign can be determined if you have the right tools to track and measure the results. WeChat gives you access to the various analytic tools that will help you track and analyze the performance and take control of your marketing campaign. These marketing tools give your deep insight into customer insights, traffic figures, click-through rates, and impressions, and allow you to perform competitor analysis, tracking and social media audits.
So these are the five key reasons why you should use WeChat marketing.
In the end…    China is a digitally advanced country. The social media landscape in China is different from the Western world. Chinese people respond well to online advertising. Investing in marketing on a social platform like WeChat is worth every penny. So, expand your business in China with WeChat marketing.