Four Questions to Ask a Lifecycle Marketing Agency Before Hiring Them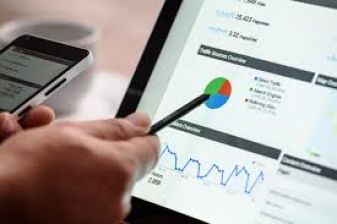 Businesses looking to increase revenue will want to consider implementing a lifecycle marketing strategy. By hiring a lifecycle marketing agency to implement this strategy, your business can determine and address your target market's needs.
An experienced lifecycle marketing agency should have the ability to understand your business's target market in order to help you retain and grow customer value over the long-term.
Marketers who think long-term about their relationships with customers tend to experience greater ROI for their efforts. Rather than trying to constantly bring in new prospects, using lifecycle marketing to bring existing customers back again and again is the ideal situation. Hiring a lifecycle marketing agency to help achieve this will save you money because existing customers tend to spend more and are easier to sell to than new customers.
What is Lifecycle Marketing?
Lifecycle marketing aims to identify your target market's needs as they evolve from prospect to customer to advocates. Each "cycle" gives insight into how contacts engage with a business's content. In doing so, marketers can segment their database and make more data-driven decisions. By hiring a lifecycle marketing agency, businesses can prioritize the most engaged and interested contacts, entice them with relevant content and ultimately gain a new customer.
The "cycle" starts when customers educate themselves about your business (awareness) and become more engaged with your brand (engagement). The cycle continues as customers research what you have to offer and begin to compare it to other options (evaluation). Once the customer has decided to buy (purchase), the cycle, then uses additional promotions and re-engagement campaigns (post-purchase) and customer engagement (advocacy) to encourage repeat business, they thus start the cycle again.
It's important to note that the lifecycle stages will differ from company to company because of sales cycle length, website content, and the complexity of your product or service.
Now that you understand lifecycle marketing, it's time to find a lifecycle marketing agency to work with you. When considering hiring a lifecycle marketing agency, it's important to ask these four questions:
Do You Have Proven Results from Past Clients?
Before hiring a lifecycle marketing agency, you'll want to ask for referrals and results from past clients. Any reputable company will be pleased to share their successes with future clients. Past clients may not necessarily provide specific analytics, but they can at least confirm if they experienced a positive impact on their business and lead conversions as a direct result of the lifecycle marketing agency's efforts.
If a lifecycle marketing agency is unwilling or unable to provide references, it could mean that they have not achieved anything significant to date. It could also mean that they do not have a solid reputation and should be avoided at all costs.
What is the fee structure?
A project could take six weeks or six months. Discussing budget and costs in the early stages is important in order to avoid any surprises. When hiring a lifecycle marketing agency, it's also important to know if the agency charges by the hour or by the project (a set fee/retainer) – granted there will be instances when an agency will do extra work above and beyond the contract, which would result in additional hourly charges. Most businesses have a set marketing budget for the year, so ask the tough questions before hiring a lifecycle marketing agency. Ideally, you can find a lifecycle marketing agency that can work within your budget and also deliver results.
How Often Will You Send Us Progress Reports?
A lifecycle marketing agency should be able to provide you with performance updates. This shows that agency's willingness to be transparent, and it is another indicator of process management. A good marketer keeps you informed about campaign progress and performance on the key performance indicators (KPIs) you agreed on at the outset. Thus, reports should be focused on those KPIs, and they should provide enough detail for you to tell that the marketer did some actual work, but not so much detail that you can't make heads or tails out of it.