Social Media Marketing Guide for Beginners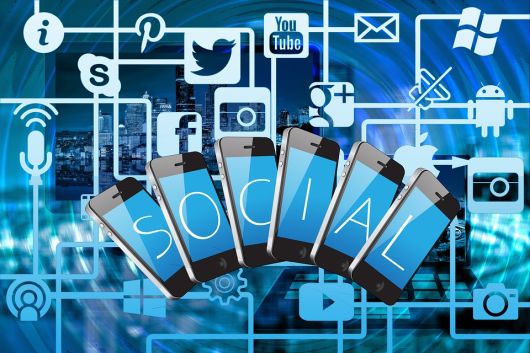 Despite the censorship and government regulations, popular social platforms like Facebook and Twitter are not available in China. However, China has its own social media platforms to cater to its huge population.
If you are planning to run a social media marketing in China, you need to understand the basic differences between Chinese social media platforms and Western counterparts. Here is some important information about Social Media Marketing in China.
Popular Social Media Platforms in China
China has its own local social media platforms. While Weibo and Wechat are the most popular ones, there are others too such as:
Qzone
QQ
Renren
Youku Tudou
Here is some important information about Weibo and Wechat that would help you develop effective social media marketing strategies.
Wechat – It started as a messenger app with Newsfeed features. However, it has grown to offer a multitude of utilities useful for marketing. For example, it includes a Moment page which is more like a Facebook wall where you can update status, post images, videos, and text.
Sina Weibo – Weibo means "Microblog" in Chinese. It is a hybrid of Facebook and Twitter which is used by more than 22% of Chinese people. Just like Twitter, the content on Sina Weibo spreads faster but you can still find the most discussed topics on the platform and use them for marketing purposes.
Users can post long articles with images, short posts, videos, and hyperlinks. Also, users can repost, search, comment, and send messages on trending topics.
Facts About Chinese Social Media Audience
Social Media platforms are popular in China and Chinese people spend around 25 hours on Social Media every week. China has around 900 million Internet users and around 91% of Internet users have social media accounts.
In China, social media users follow an average of eight brands. Also, 30% of Netizens in China make online purchases based on recommendations they find on social media. Here are some tips for effective Social Media Marketing in China.
Tip #1- Use Accurate Advertising to Target Customers
Unlike Western social media platforms, the Chines social media platforms offer various types of advertising and marketing tools to engage Chines audience. For example, Wechat offers three types of advertising – Mini Program ads, Official account ads, and Moment ads.
The target group is generally divided into six categories and you need to choose the right target group to achieve your social media marketing goals. The names of categories of target groups are
Interest
Mobile devices
Re-marketing
Media types
Regions
Population attributes
On the other hand, Weibo has a product named "Follower Express" that allows businesses to target users according to defined parameters.
Tip #2- Use Key Opinion Leaders to Market Your Brand
Chinese audience is heavily influenced by brand ambassadors also known as Key Opinion Leaders. KOLs are ones who have more than 10,000 followers. You can recruit Key Opinion Leaders popular in your business niche for promotional purposes.
Influencer marketing trend is popular on Chinese social media platforms. The influencer economy was expected to cross $15.5 billion by the end of 2018. According to social media experts, influencer marketing is no longer an option but has become a necessity to build your brand in China.
Tip #3- Post Creative Content
The more creative and innovative content you post, the more people will get interested in your brand. Content plays an important role in attracting Chinese audience. Chinese consumers appreciate brand material in the form of strong visuals, pictures, and videos.
Incorporating H5 pages into the post and the official account is helpful in enhancing the user experience or Wechat users.
Tip #4 – Use Wechat Mini Programs
Mini programs are sub-applications within Wechat ecosystem. Users can access web-apps from their browser by performing a direct search or scanning a QR code. The apps have several advanced features like task management, coupons, bus time checkers, e-commerce, mobile bike locking, and unlocking.
The above guide on Social Media Marketing in China will help you focus on the right marketing elements and drive traffic through popular Chinese social media platforms. It will help you build an active community that is critical for brand development.
Do you've any questions? Please feel free to comment.