The Ultimate Guide to Marketing Job Interview Questions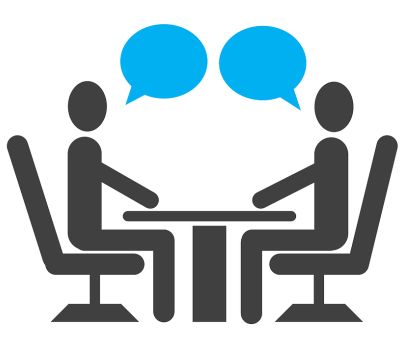 In order to find the right marketing professionals for your company, it is important to ask them the right questions during the interviews.
Here is the ultimate guide to marketing job interview questions for your benefit.
The marketing job interview questions must range from anything about the candidates' career (past and current status), their interest in the field, skill levels required for the job, and their future plans.
Question 1 – Why did you decide to pursue a career in marketing?
Answer – Assess if in response to this question, the candidates tell you about their passion for marketing. Do they mention special skills that make them an excellent marketing professional?
Question 2 – Can you tell us about three successful campaigns you have run in the past?
Answer – Do the candidates talk about the campaigns using specifics? They should clearly mention numbers and use data to support their claims.
For instance, the ideal candidate will tell you about the increase in sales by mentioning a percentage figure. They won't hold back on mentioning the metrics that can showcase to you their talent and success supported by actual numbers.
Question 3 – Can you talk about a campaign you managed that wasn't successful?
Answer – Through this question, you can assess if the candidates can handle setbacks and if they can learn from their failures.
See if the candidates hesitate or not to mention what worked and what didn't in a campaign they executed. The ideal talent will know that not every marketing campaign can be a success. So, see if they choose one example and elaborate on the reasons for its failure.
Question 4 – Did you ever need to handle a campaign on a strict budget?
Answer – It is likely that the candidates would have handled one or many marketing campaigns in their career with budget restrictions. Check to see if they talk about how they handled it and how they decided to allocate budgets for each task of the campaign. Do they mention about the challenges of a particular campaign and the way they overcame them?
Question 5 – Can you talk about any challenges that you have faced when managing teams?
Answer – Through this question you can check if the candidates respond honestly about any conflicts they had to manage while supervising a team and how they handled the situation.
Question 6 – What are your favorite marketing blogs and/or books?
Answer – Through this question, you can know if a candidate keeps abreast with industry news and how. So, ask them about one or two blogs/books that they read regularly and why they like them.
Ask follow-up questions to ensure that a candidate has mentioned only those blogs that they actually follow and the book/s they have actually read.
Question 7 – How do you keep up-to-date with current software/technology to do a better job?
Answer – With this question, you can know if a candidate is proactive with their own training and career growth.
The ideal response should contain specific examples. See if the candidates talk about the time they registered for online courses related to marketing software and successfully completed their training. Do they mention about the resources they utilize to keep pace with the dynamic and competitive field of marketing?
Question 8 – How do you create strategies for digital marketing initiatives of a campaign?
Answer – The ideal response must contain an example or two to illustrate how they create strategies for content marketing, SEO activities, and other online marketing tasks.
Question 9 – Why do you want to work for our company?
Answer – Check if the candidates answer this question by stating how their skills and talents can contribute towards marketing your services or products. Do they mention the things they admire about the company such as its steady growth, successful products, or culture?
Question 10 – What is your favorite thing about your current marketing role?
Answer – There is no ideal response here. The candidates might mention that they love coming up with solutions to marketing challenges and make the campaigns successful. You need to see if their response makes sense to you as the interviewer.